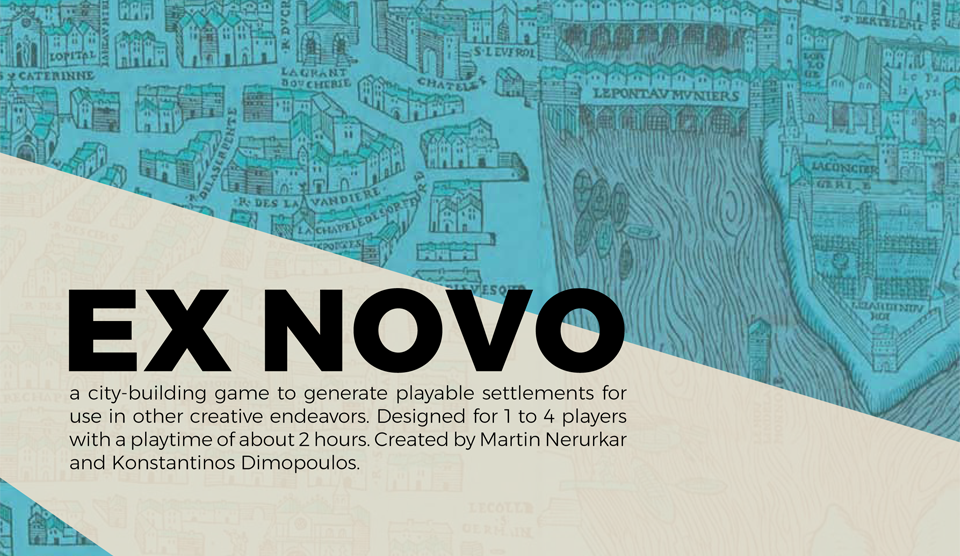 Ex Novo
Ex Novo has just been updated! It's now Version 1.3 and the new release features overhauled rules for faction power, new artwork and tweaked event tables! You may have seen us talk about this before in this spot. But now that everything is ready you can simply redownload all files to check things out for yourself!
Here's a preview of one of Konstantinos' new pieces showing the new POWER TOKENS in use!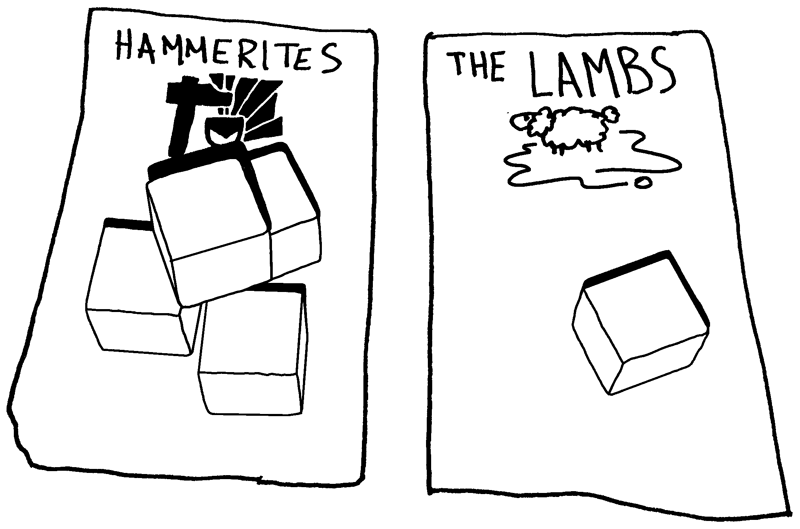 If you're curious how the new mechanic works, here's a quick rundown:

Factions now use their own tokens (power tokens) to denote their power.
Citizen tokens are only put into the districts to denote density.
This means there is no need for multiple outlines to mark district density on the map.
Whenever a resource is added, move two power tokens from the pool onto it.
When a resources is lost, move two power tokens from the map or factions back into the pool.
When a faction gains power you can grab tokens from other factions or the map.
When a faction loses power you can move tokens to any other faction or resources on the map.
When a faction without power loses power it is destroyed.
And that's pretty much it! There's a few minor tweaks and a lot of adjustments to the event tables as well. We wanted to put in more questions that make you think about the world outside the map. Are there rival cities? Is the city part of a larger nation? Are cultural trends originating in the city or coming from elsewhere?
We hope you enjoy this update! Happy city-building, everyone!
- Martin and Konstantinos