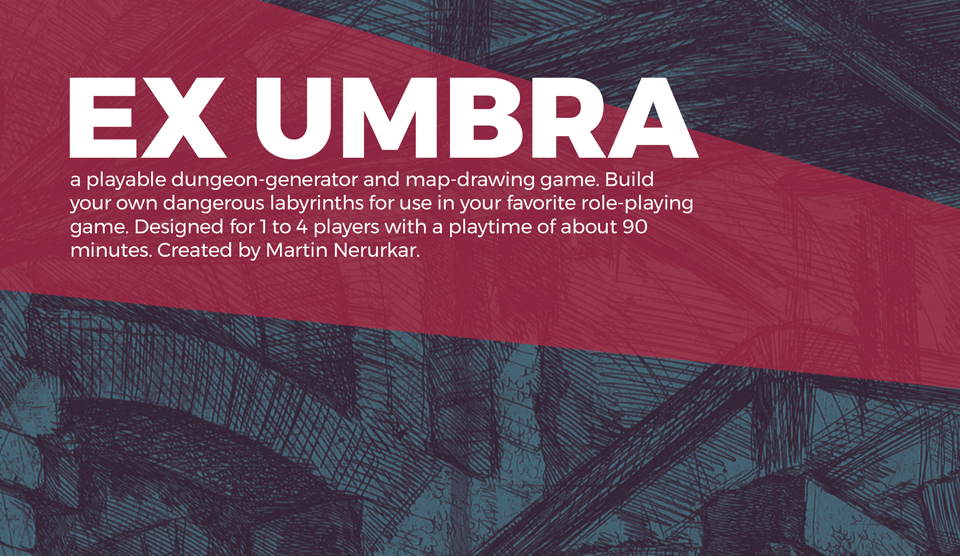 Ex Umbra
Ex Umbra is a playable dungeon-generator to construct fictional underground caves, labyrinths and tombs. This physical game can be played alone or with up to 3 friends. Playtime ranges from 1 to 4 hours.
Meet with your friends and collaboratively draw the map of your dungeon as you collect questionable rumors about its threats and treasures.
My goal was to design a generator that is fun to play and also creates maps that are useful for further creative use. For example in narrative endeavors or as preparation for pen and paper role-playing games.
Please share your dungeons with me using the hashtag #exumbra.
Created by Martin Nerurkar.

Playing Ex Umbra
You (and up to three friends) sit around a campfire, in a rowdy tavern or right outside the dungeon entrance. You're huddled over a parchment, telling the stories and rumors you heard of this dangerous underground lair. Together you will try to reconstruct it from the unreliable information available to you.
In Ex Umbra you will play Dungeon Cards and make sense of how they relate to the dangerous forces of the dungeon. Together you will draw the collaborative map of the dungeon and see it slowly take shape. In the end you will have built an interesting fictional place with its unique threats and rewards.
Play Overview
This is the sequence of phases and turns that make up a game of Ex Umbra:
Play begins with a brief discussion phase. This provides space for all players to share their assumptions and expectations.
Next is the planning phase. Here you will determine the dungeon's Size and Difficulty and the dangers that lurk within.
Followed by the foundation phase. You start putting marks to paper and shaping the dungeon, its entrance and heart. This will generate an interesting starting situation for the rest of the game.
After this you move into the heart of the game: The discovery phase.
This contains a number of exploration turns based on the dungeon's Size. In each of these the active player plays Dungeon Cards, makes sense of the results and draws the architecture of the dungeon. You will gain and spend tokens to reveal and detail Threats and Rewards.
Halfway through discovery you take two special turns: In the tremor turn you'll discover a large-scale change to the dungeon. Then you'll move into the heart turn. It is similar to the exploration turns but collaborative and focused on the dungeon's heart. Afterwards you'll finish the remainder of your exploration turns.
The final phase is the cleanup phase. Here you'll tie off loose ends and add your finishing touches.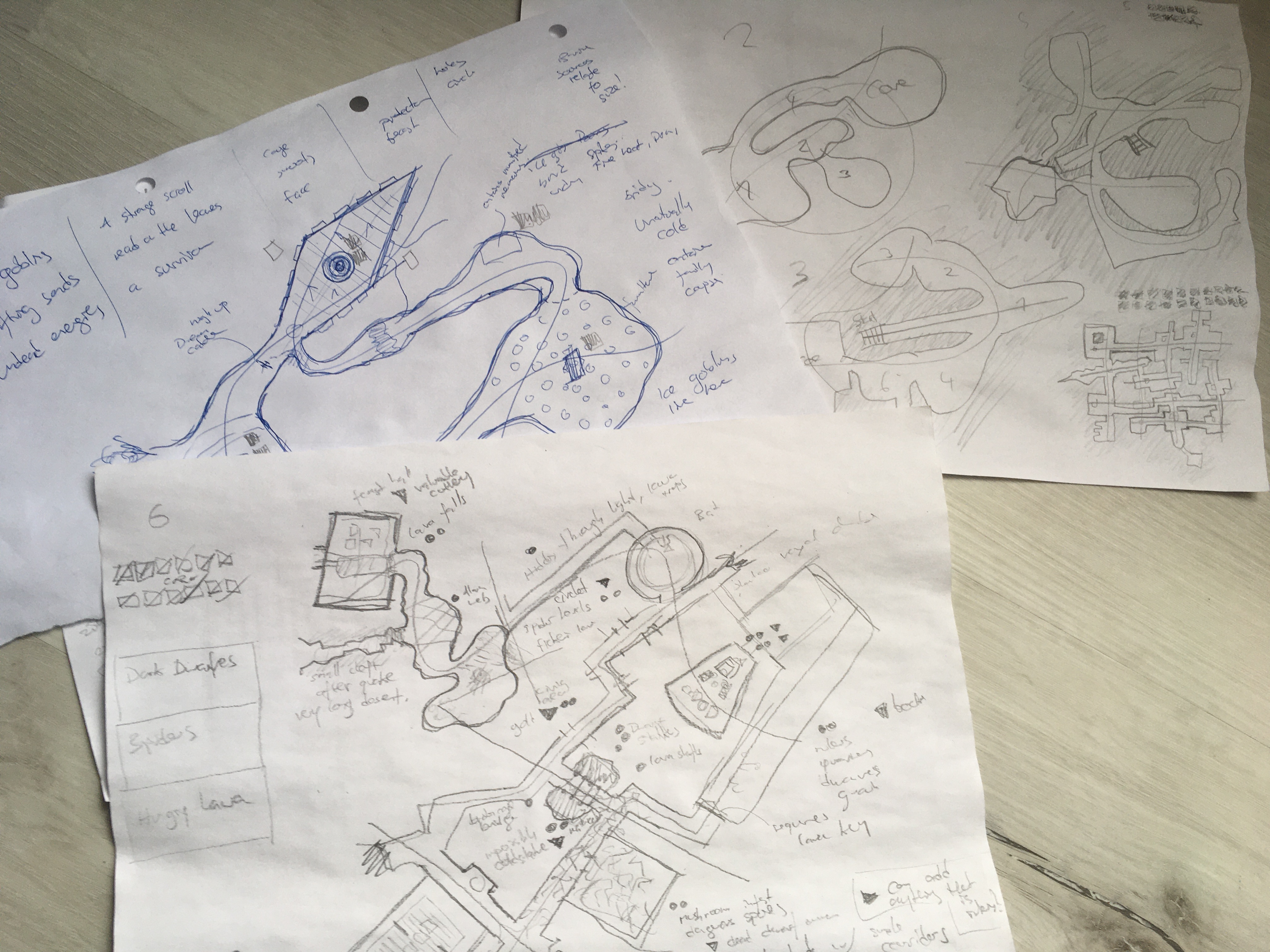 Other Sharkbomb Games
Purchase
In order to download this game you must purchase it at or above the minimum price of $10 USD. You will get access to the following files:
ExUmbra Digital Playing Cards
148 kB