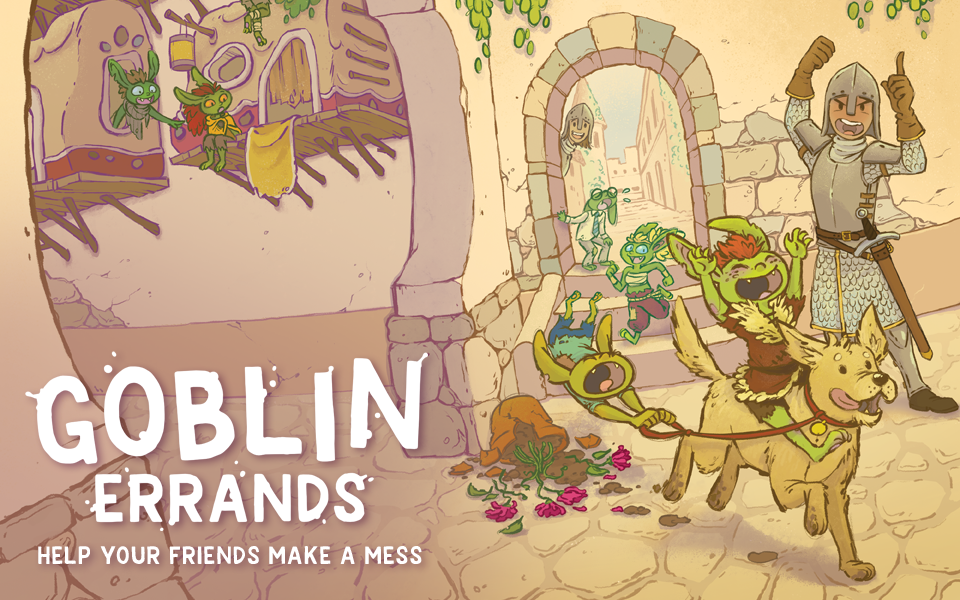 Goblin Errands
Hey everyone!
I've been hard at work on a little surprise: A crowdfunding campaign for Goblin Errands! I really want it to exist as a physical product so I've set up a kickstarter that will launch very shortly.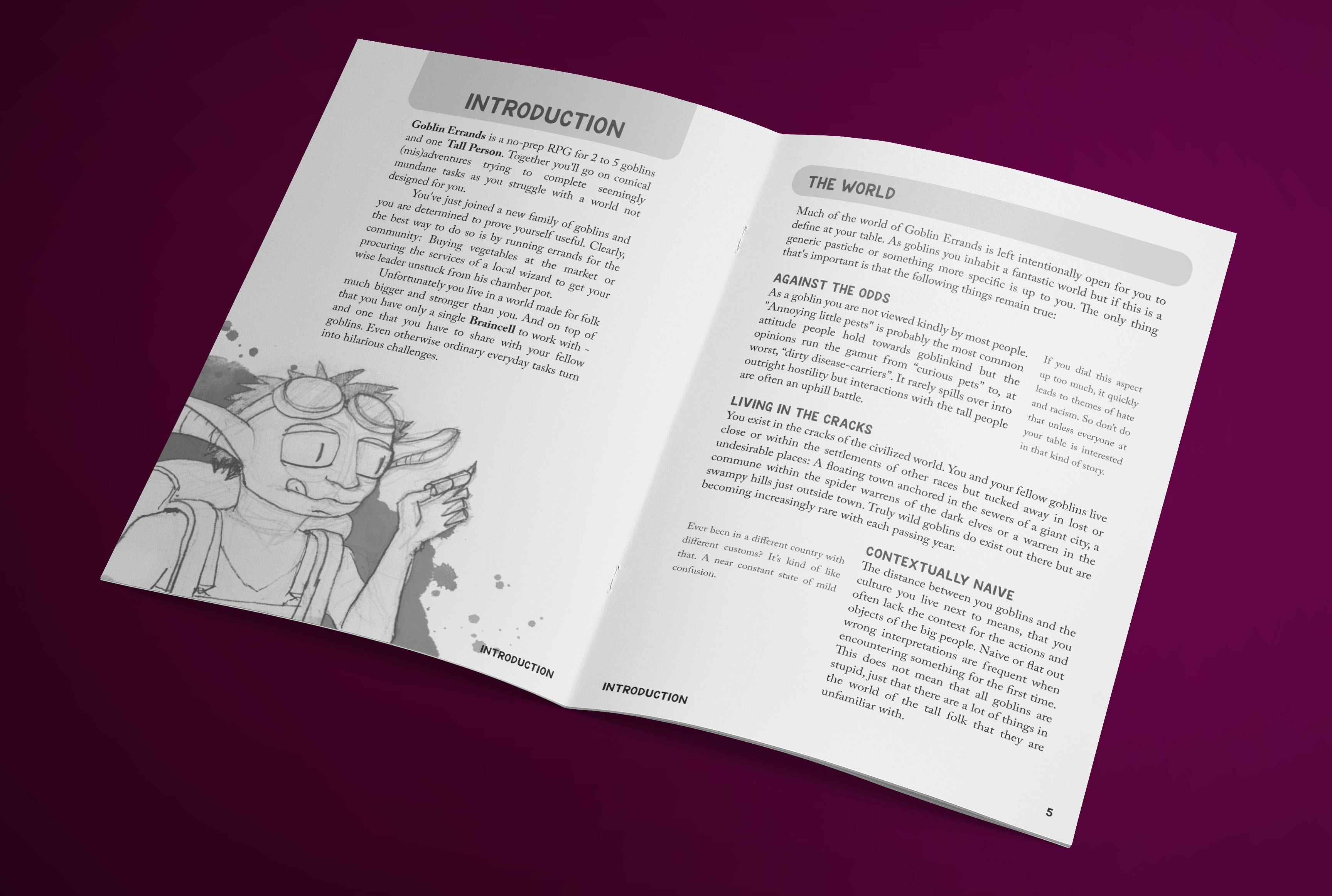 A mockup of the zine's interior
And to avoid anyone from buying the game now when it'll be available in the kickstarter shortly I've disabled any sales to the page for the time being!
If you're curious, you can sign up to be notified about the Goblin Errands kickstarter RIGHT HERE!
And even if you're not up for a physical edition, please let your friends know. If we reach some stretch goals the game will be expanded upon with more art, more playbooks etc.