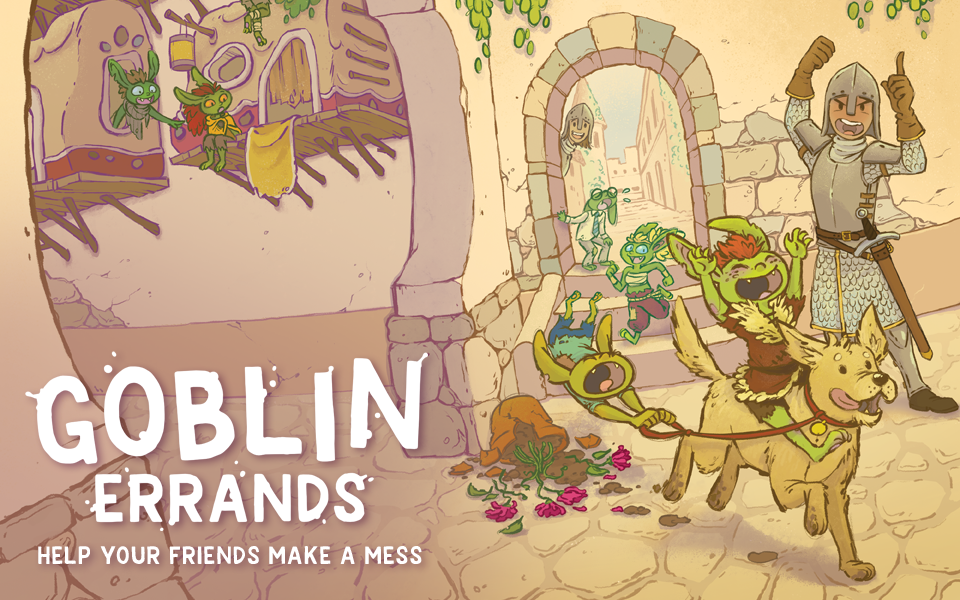 Goblin Errands
Final Digital Files Released!
---
It's time!
As I've already mentioned in the latest Kickstarter update, Agata has finished the artwork, including the brand new cover. You can see some of the pieces now grace the itch.io store page. I hope you enjoy this new look to the game as much as I do. It's so fun and snotty and endearing, just the right vibe for the game. I'm tremendously happy that it turned out so well.
Full-Art Release
With the art done I've also finalized the layout and ordered a test print. Using that I set down for a last round of minor tweaks and changes. And with these now done it's time to update all the digital versions of the game!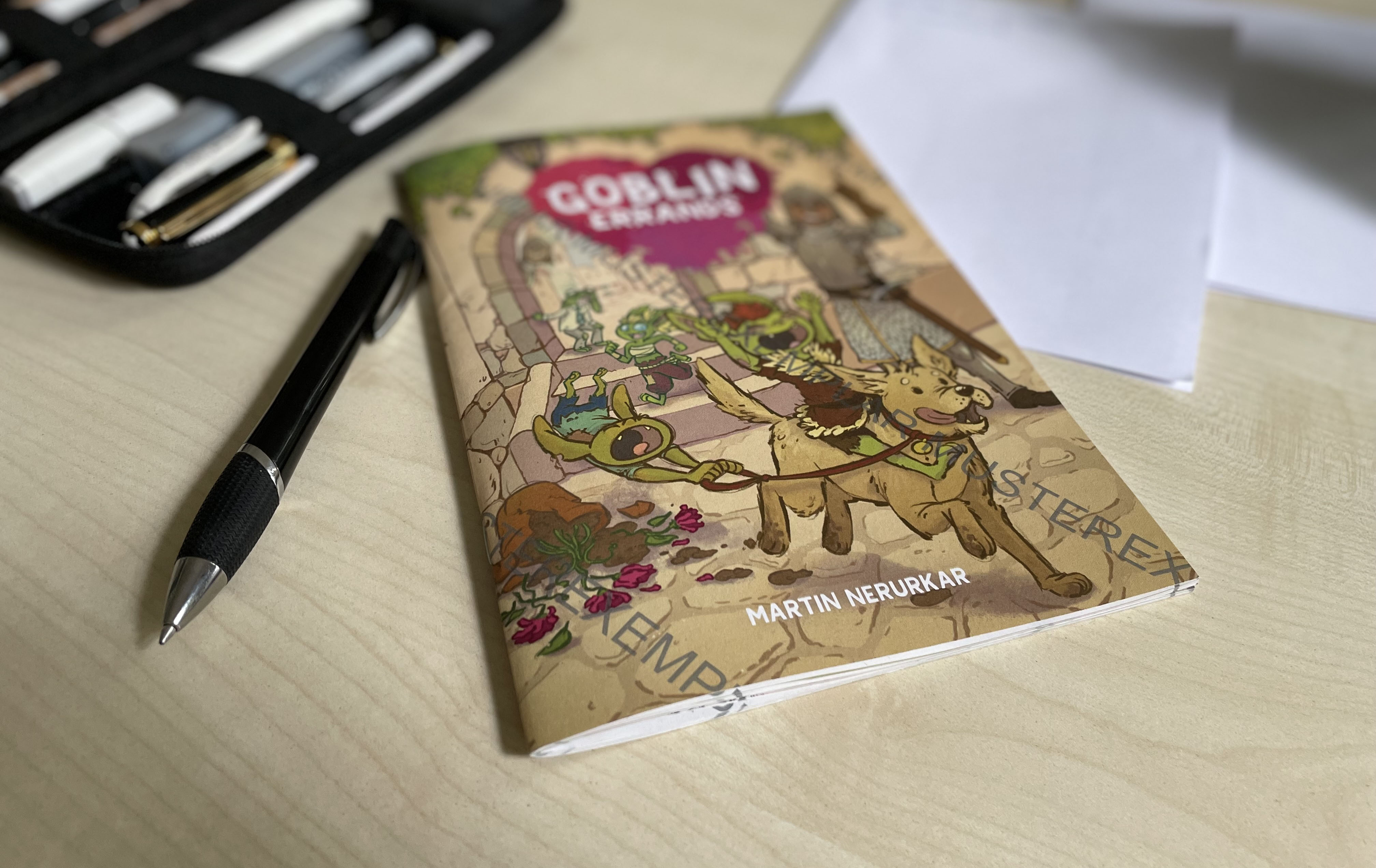 You can now redownload Goblin Errands to get the full layout version with all artwork!
Digital Extras
But I've not only updated the main rulebook. The download now also comes with:
An EPUB version for easy reading on the eReader of your choice (surprise!)
The GM help sheets
The goblin generator
The playbook layout files
This also marks the official unveiling of the Goblin Errands Third Party license! You can find it in the digital extras or you can read all about it on the Goblin Errands Press Kit page. This allows you to officially create content for use with goblin errands. Your own playbooks, custom errand or kenn-generator tables or pre-defined errands. It's all up to you! There's even a cool logo to go with it: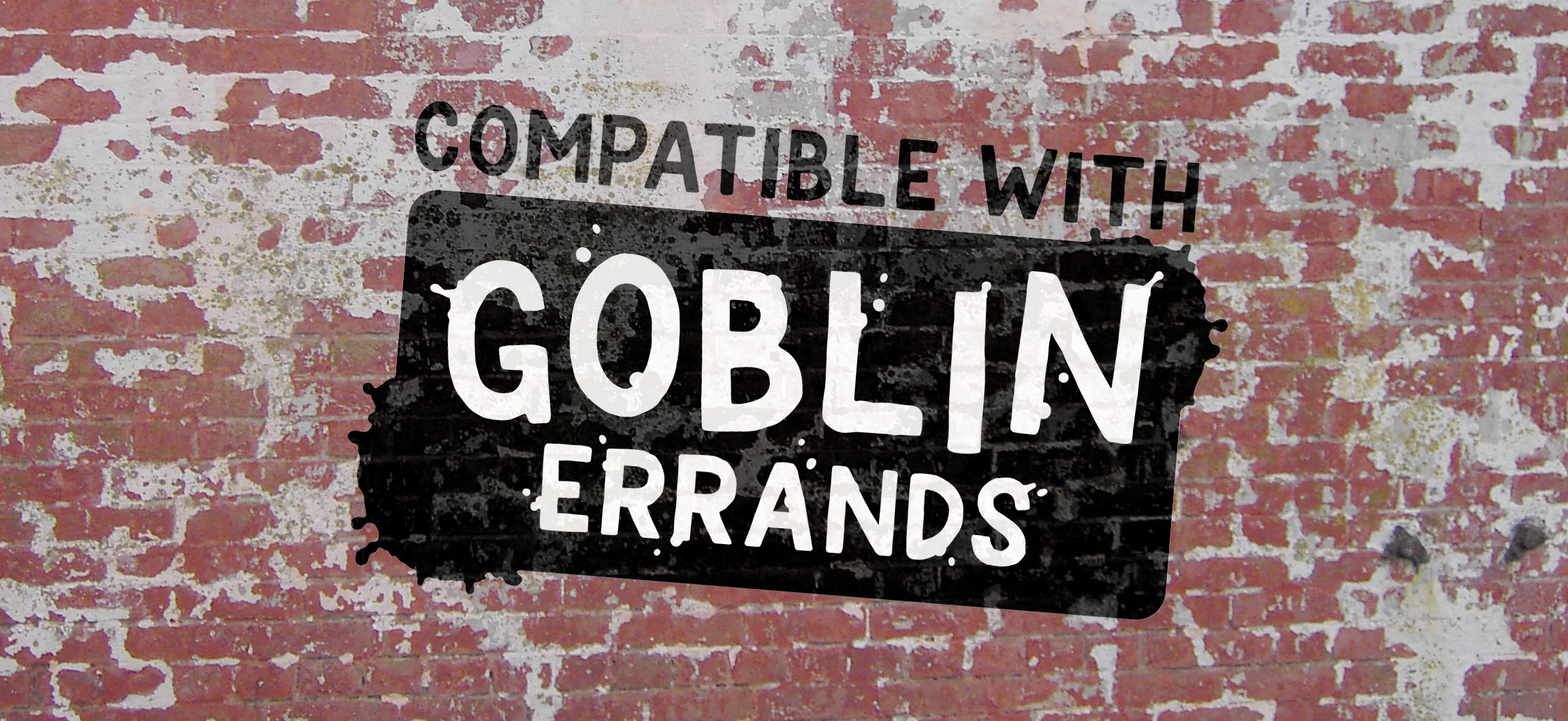 Late Pledge for a Physical Copy!
And if looking at that spiffy, full-art version of the book makes you long for a physical edition, don't worry! Even though the Kickstarter campaign is over there's still a chance to grab a printed zine! Late Pledges are currently available through the official Goblin Errands GameFound page. Head on over there to find out more!
Community Copies available
But if a physical copy is outside your price range, and if the digital is too, then don't worry! Thanks to all the generous Patrons and Founders of the Kickstarter campaign, a total of 85 community copies have been made available RIGHT NOW!
Special thanks go out to the following fine folks, in alphabetical order:
Dee Faaborg
Edward A Maher III
Eloise Ducky
HydroxideAnt a.k.a Anthony Rossics
John Hoffoss, Pandemic Response Goblin
Josef Attenberger
Karl Matthews
Lilly Ophidia
Morgan Childs
Onurhan "ScorpionShard" Karaagacli
Paul Toderas
Peter Petermann
Steffen Reichelt
Stray Fawn Studio
Teuta
The Gobfather
Tyler Boulay
Zoey Sherry
And that's it for this chock-full update! I hope you enjoy this polished version of the game. And if you do, I'd really appreciate a review on the itch store. It doesn't take a lot of time and I really value it. This goes beyond the usual "like and subscribe" calls: I want to hear from you. As a creator, seeing the feedback on your work is the most motivating thing imaginable.

💚 Martin
Files
Goblin Errands - Digital Extras
1 MB
May 30, 2022