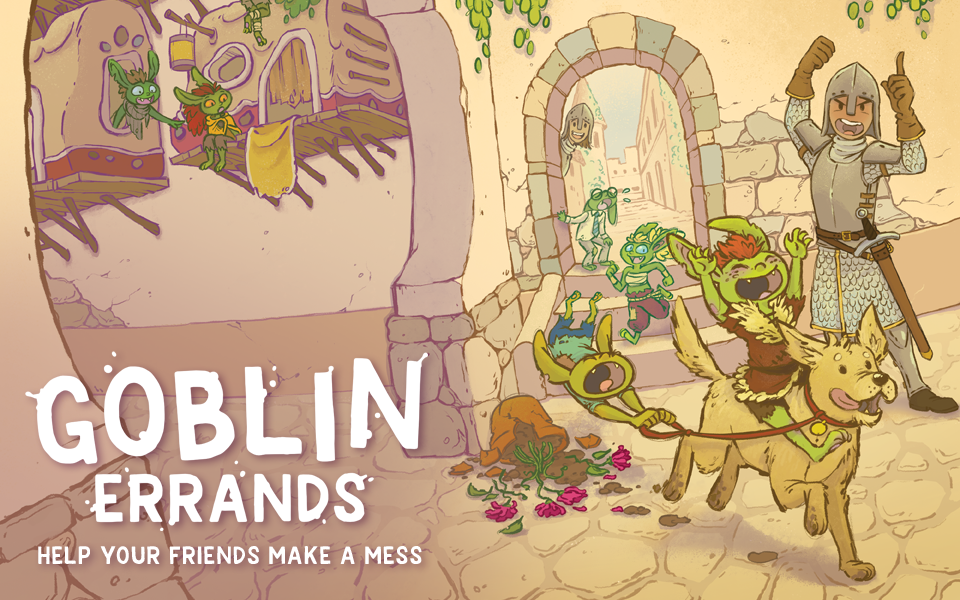 Goblin Errands
Playtest Preview: Stretchgoals added!
---
This is it! The big first, playtest preview update! What's in it, you ask, o fictional reader mine?

Well, the rules text is finished. That's a big one! I've shuffled things around cleaned up wording, added and tweaked some rules and even extended the GM section with more tips on how to run the game. I'm particularly proud of the Themework section, which I struggled with quite a bunch. I had a bunch of chats with other game designers as I tried to figure that out but the final result should be pretty useful! Here's a look at a new spread from the GM section: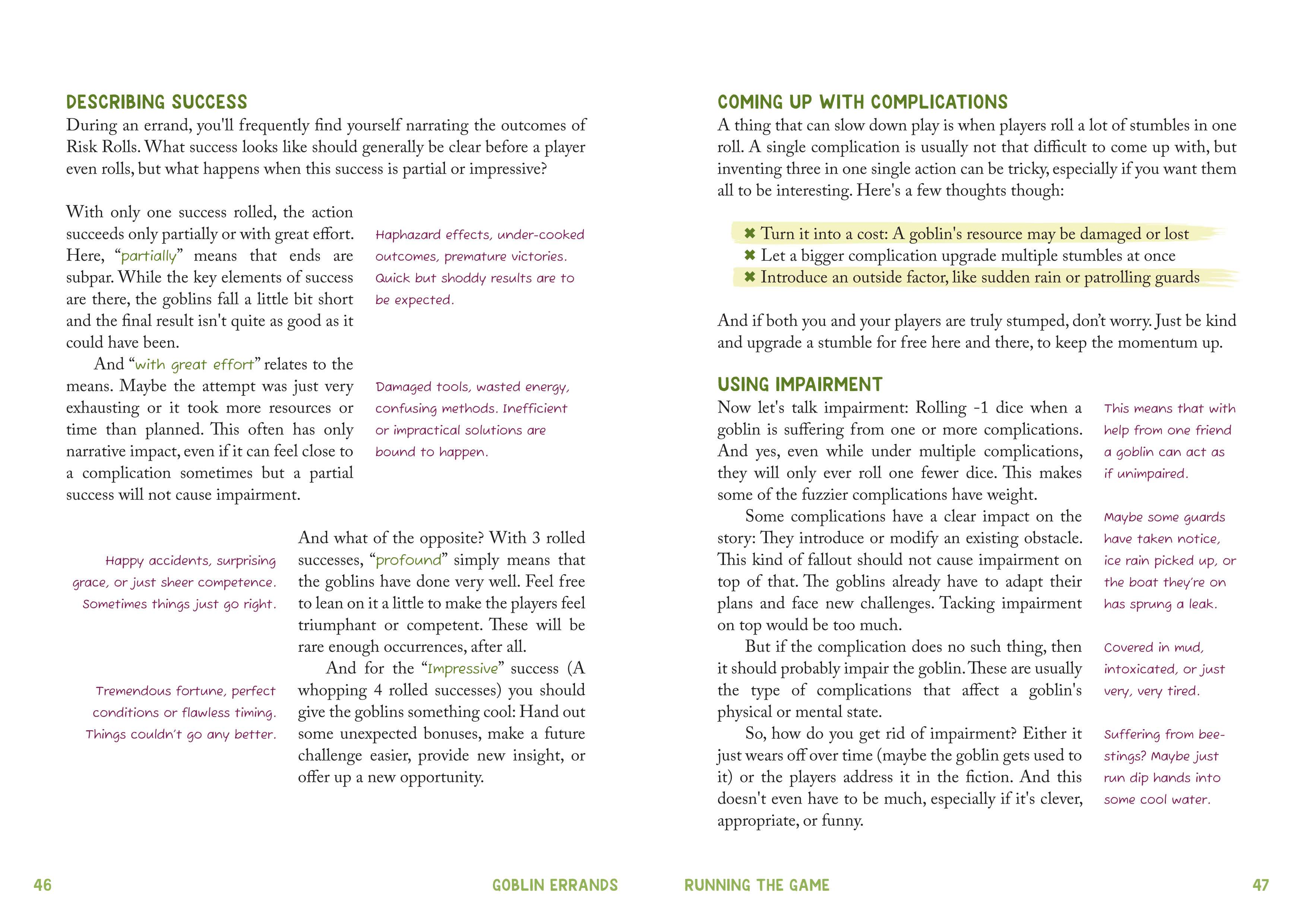 A two-page spread explaining how to describe risk roll results and how to use complications and impairment
All in all the Zine is now a whopping 52 pages of content. This includes the expanded texts and all the stretch goal playbooks as well! They have been written up and have been included now. You can now have a ravenous racoon as your friend, call on the power of your quirky god for guidance, eat metal to turn magnetic or just be frustrated because your fellow goblins won't play by the rules. It was a lot of fun to write up these playbooks and I can't wait to see what you'll come up with!

And lastly, if you look closely you'll also be able to spot the first pieces of artwork in the book as well! There's much more to come still and the layout will also be overhauled a bit. I've spent some time last week to make a lot of messy little blobs and splatters to use in the book. Here's a little look at my desk from that time: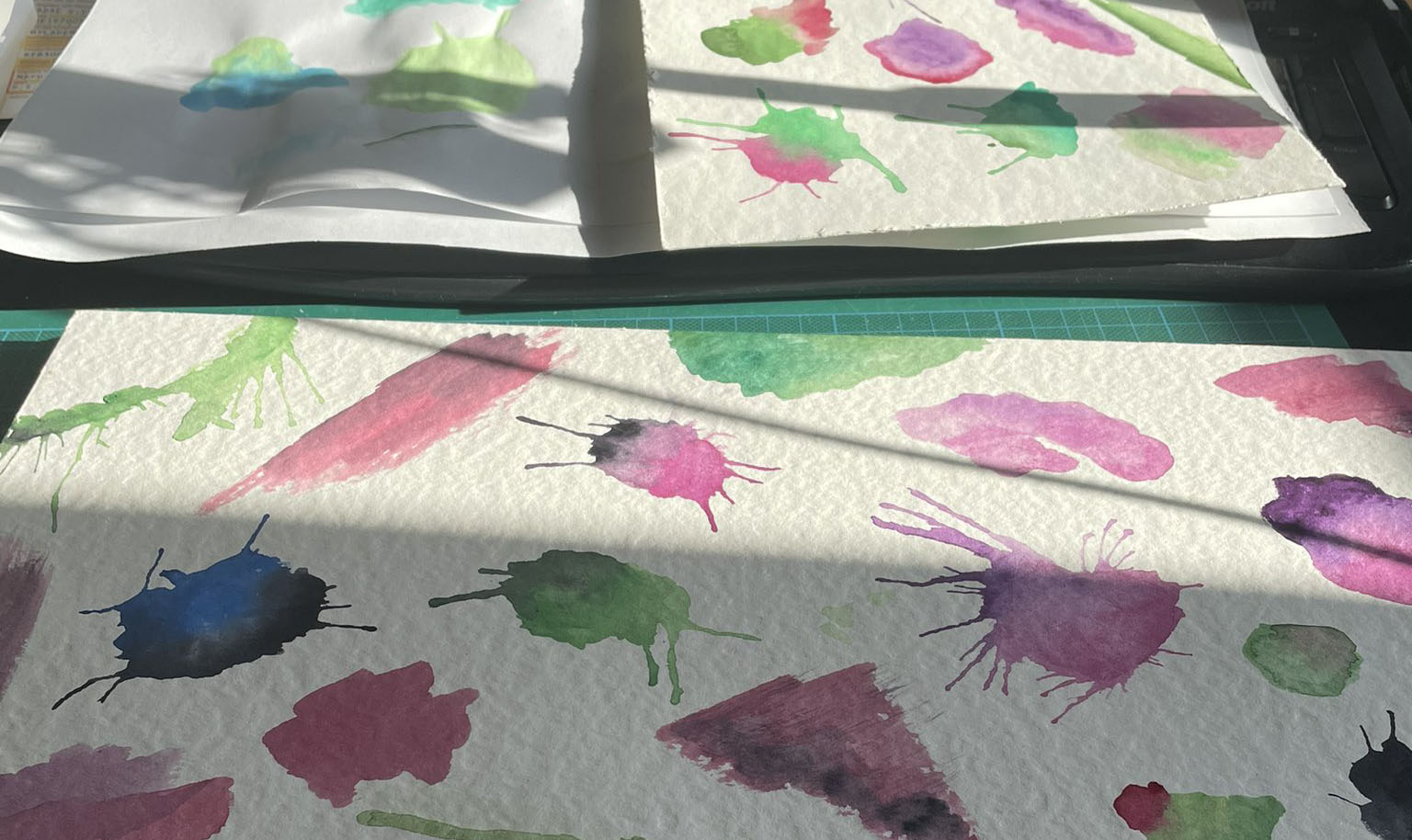 A few pages filled with colorful watercolor splats and shapes
So, since everything's pretty far along we're nearing printing. But while we wait for the artwork to come together, it's your best chance to throw your important feedback in my general direction. Anything that I can fix or improve in the next few weeks will make the final print product even better.
As always, the best way to drop your feedback is in the Sharkbomb Discord. And now I hope you enjoy this update!
Oh. And while I have your attention: It'd be superb if you could review the game here on itch. It helps me out a lot!