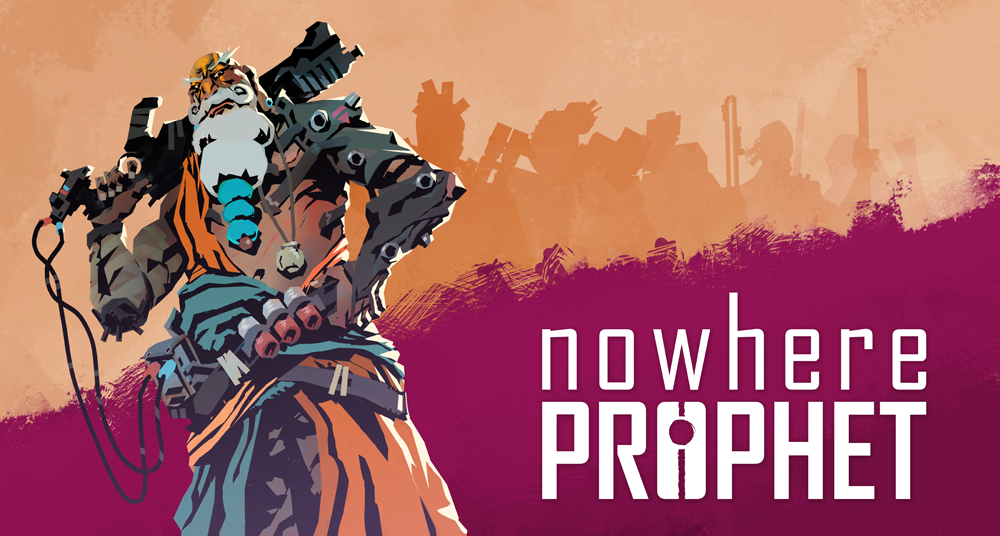 Nowhere Prophet
2018, past: First Access.
First Access started October 2017, so uh. Wow. The game's been available for over a year now. And it's come very far. Almost all systems were touched and improved and now the game's in really good shape. A quick look at the major updates & improvements:
0.11.017 - Follower Wounds have been changed
0.11.017 - Enemies have been improved and overhauled
0.12.004 - Items have been rebalanced
0.12.010 - Fortification events have been added to the map
0.12.016 - Tower Class added
0.12.011 - Added Faithful Convoy
0.12.011 - Added difficulty selection
0.12.011 - Added rulebook to main menu
0.13.001 - Follower stats completely overhauled
0.13.010 - Added leader card forgetting
0.13.010 - Changed recruiting to give player options
0.13.017 - New enemies and equipment
0.13.017 - Travel costs changed
0.13.022 - New Loadout selection
0.14.001 - Added crypt map to the game
0.14.001 - Added Convoy Perks
0.15.001 - Followers overhauled
0.15.001 - SFX added to the game
0.15.005 - Added bosses to the game
0.15.005 - Added mythic followers
0.16.001 - Added blessing mechanic
0.17.001 - Events improved
0.17.014 - Added Daily Challenge game mode
0.17.014 - Added intro cutscene
0.17.014 - Improved conflict prep screen
0.17.014 - Added collections screen
0.18.001 - Achievements added
0.19.001 - Luxury buffs added
0.19.001 - Weather FX added
0.19.001 - Focus for Leader card forgetting added
0.19.001 - Leader levelling adjusted
0.19.010 - Overhauled and extended Route shapes
Whew. Quite a list, and I'm sure I've forgotten stuff like the Banshee and Echo classes and the various convoys I added over time. Still great to look back a see how much the game has come, in just the First Access time!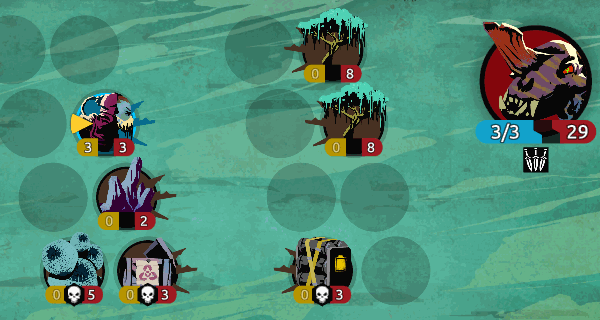 2018, now: "Silver" Master.
In game development there's what's called the "Gold Master". The final copy of the game to be burned onto cartridges or cd-rom before it went to retail. This isn't really needed nowadays in times of digital distribution and day 0 patches, but it's still a nice term for the final release candidate.
And with the 0.19 version the game has reached what I've lovingly dubbed my "Silver Master". A big milestone for me personally. To me that means that everything is in place and feeling great. The game's where it should be and would be ready to release but of course there's always something to improve.
Since I don't want to push the game out at the end of the year, I still have some time to tweak and improve the game until it's time for the gold master.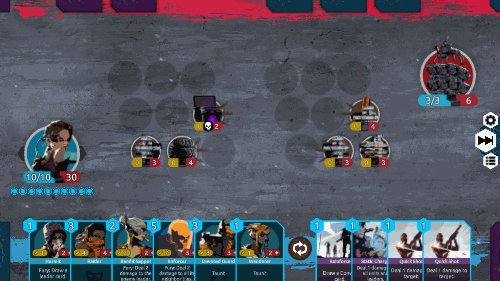 2019: Release.
So with the game in such good shape, it's time to move towards release. And a release is a big thing involving a lot of things that aren't actually done on the game. Things like store presences and texts. Marketing graphics and cool gifs. Reaching out to press and streamers etc. etc. Much of my time will be spent on this going forward. In line with that I've set up two pages:
The Nowhere Prophet Press Kit. There's been one for a long time but I wanted to overhaul and improve it, something I've done now, just in time for Christmas. If you want to give that a look, please do. There's some screenshots to download :)
But if you're not press, there's another page more tailored for you: The Share The Love page. It contains ideas and suggestions on how you can help the game be successful. If you want to spend some time to help me make the game known, this site is a great start!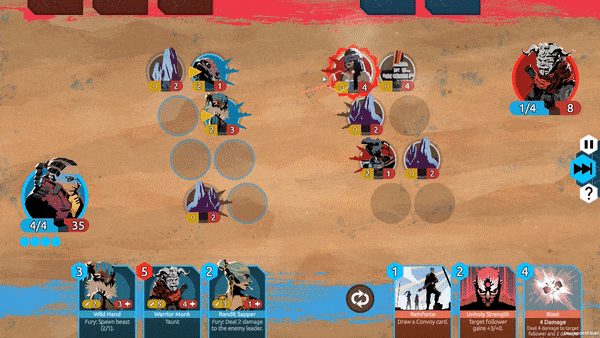 Presents
And with the holidays coming close I've got a little present for you all. I may have posted them before but I'm sure most of you may have missed them: NOWHERE PROPHET PHONE WALLPAPERS!

If you want the apocalypse to grace your smartphone, simply download one of the wallpaper pictures here.

And with that I'm signing off for 2018. I wish you all happy holidays and very special thanks to everyone who helped out in any way in 2018 and everyone that spent some time playing the game or sending in feedback. This is what I'm doing this for after all.
And that's it. And as always:
Stay hydrated,
- Martin
Files
Nowhere Prophet First Access - OS X
275 MB
Version 0.19.012 Upasana
Dec 17, 2018
Nowhere Prophet First Access - LINUX
288 MB
Version 0.19.012 Upasana
Dec 17, 2018