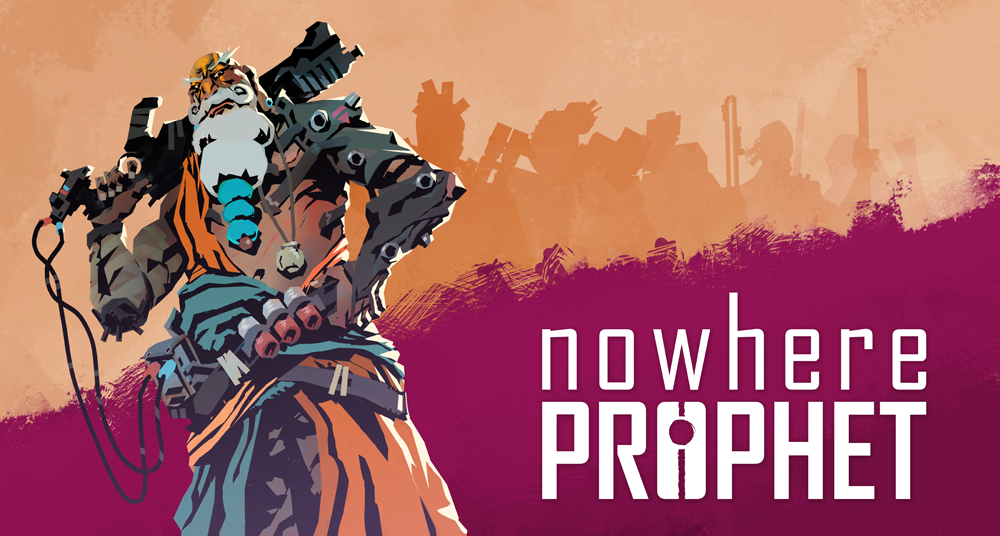 Nowhere Prophet
New Convoy, New Enemies - 0.11.017
---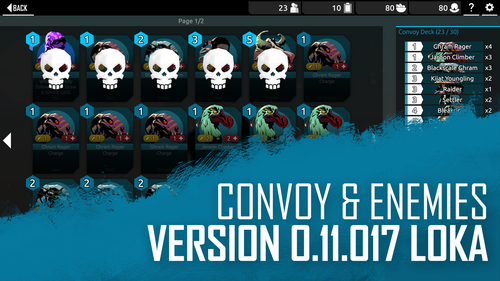 LOKA, The World that is Seen. And now there's more to see of the broken world of Soma.
The first major update is here! A lot of things have changed. The key focus of this patch was to improve the balancing of fights, add new, interesting enemy decks and to clean up the interface some.
Check out the complete change log below! And if you're curious about the next steps: Keep your eyes peeled! I'll post a video discussing what's next soon, but one thing right away: The next update will come quicker!
Changelog
Major Changes
All Enemies with completely new decks
Followers die on second wound (was fourth)
Wounded followers start with reduced health
Changed Follower stats and added new Followers
Combat rewards adjusted
Added third map and unlockable convoy
Starting deck adjusted
Added damage when drawing on an empty deck
Leader levelling changed: Pay up front and pick one of three cards
Minor Changes
Regen now requires 2 momentum to be triggered
Stunned followers no longer deal retaliation damage
Rewards for fleeing adjusted based on damage dealt
Recruiting during surrender event requires mindset
Healing leader and followers is 5 for 5 instead of 10 for 10
Priority healing legendary & rare followers and followers in deck
Fixed bug to allow access to different factions in recruiting
Reduced leader health and health gain through levelling
Flying followers can no longer attack units in Stealth
Option to delete game progress independent from save game.
Bug with sometimes not saving progress fixed
Cards are now added to main menu when played by enemy too
Interface Changes
Display convoy and leader decks in combat
Show dismantle and sell values in cargo and shop
Sell all trash values clearer with list of items
FX on final follower death
Manual confirmation on dead followers
Improved hover effect on followers in combat
Display experience gained during combat
Added different music types for different faction groups
Rarity display on cards
Highlight on new equipment in cargo and prophet view
Special names for Drones and Beasts
Added Game Over screen
Tooltip timer shortened
Prophet shows Experience Points to next level more clearly
Various minor event text fixes
And that's it. If you've got any feedback on these changes, do let me know! And don't forget to join the Discord Channel!
Files
Nowhere Prophet First Access - WIN
272 MB
Version 0.11.017 Loka
Nov 15, 2017
Nowhere Prophet First Access - OS X
275 MB
Version 0.11.017 Loka
Nov 15, 2017
Nowhere Prophet First Access - LINUX
288 MB
Version 0.11.017 Loka
Nov 15, 2017