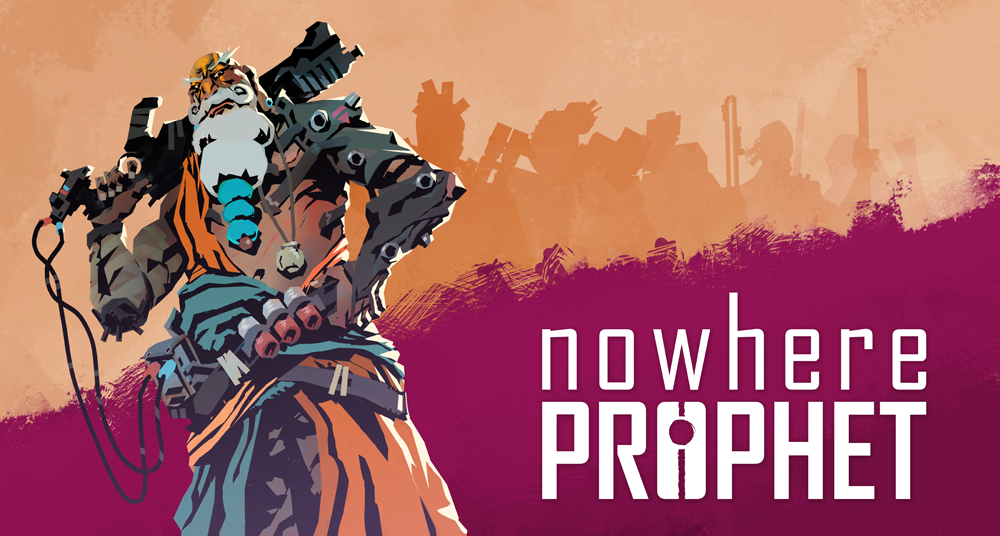 Nowhere Prophet
Fortification Events - v0.12.010
---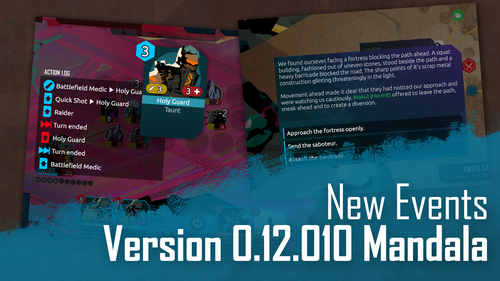 And it's time for another update! We're still on the MANDALA cycle since this - and the next few updates - will be smaller than the last one.
This one is all about revamped events and making things more robust. The key change is the new class of Fortification events. All those terrible red nodes now have their own set of events, which includes a bunch of brand new challenges to master. And in the process of doing that I improved how events, followers and combat can interact. Now specific followers can be sent on little missions in events, and specific combat scenarios can be created! Be warned, you won't always be the first to act in a fight...
Also: There's finally an action log in combat!
Plus you can have the apocalypse invade your phone! Have an early Christmas present and grab one of these awesome Nowhere Prophet phone wallpapers!

So, what's next? I'm planning to continue to work on the events. Initially I wanted to overhaul the Milestones for this patch too but this just did not fit in. I also want to finally find some time to polish the next prophet class so you can unlock that to play with. I'm aiming to get it done before Christmas, but I can't really make any promises. December is a crazy time.
Anyway, here's the changelog:
Changelog
Major Changes
Added new class of fortification events
Added action log to combat
Added blackout functionality
Events can create specific combat scenarios
Events can interact better with followers
Minor Changes
Mindset requirements have been scaled down
Events that mention followers now mention their card type and whether they have been wounded
Forefeit events have been cleaned up
Overhauled all existing events to better interact with combat scenarios
Mindset caches have been added: Destroy them for some mindset points
Enemy sometimes has wounded followers
Some updated music tracks (some still WIP)
Interface Changes
Unlocking new Convoy message never auto-closes after some time
Better support for ESC as back button from screens
Tags are now shown on leader cards (same as follower names)
And that's it. If you've got any feedback on these changes, do let me know! And don't forget to join the Discord Channel!
Files
Nowhere Prophet First Access - WIN
272 MB
Version 0.12.010 Mandala
Dec 11, 2017
Nowhere Prophet First Access - LINUX
288 MB
Version 0.12.010 Mandala
Dec 11, 2017
Nowhere Prophet First Access - OS X
275 MB
Version 0.12.010 Mandala
Dec 11, 2017